A Church isn't a building, it's a body.  Jesus Christ is the head of the church, and each of His people is an important part of that body.  Below are just a few parts of the body that you will meet here at Gretna Baptist.
Pastor Bryan and Anita Clark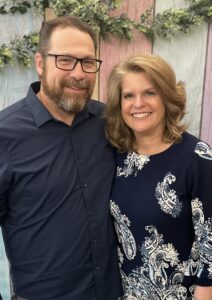 Pastor Bryan came to GBC in 2010 after pastoring in Maryland for 17 years. He has a wonderful gift for communicating the Bible and also has a heart for biblical counseling, which he studied in graduate school. Pastor Bryan currently sits on the Nebraska Association of Regular Baptist Churches (NARBC) Council of Eight and the Whispering Cedars Baptist Camp Board of Directors. He can be reached via email at pastor@gretnabc.com.
Pastor Bryan and his wife, Anita have two grown children.  He enjoys playing pickleball and cheering loudly for the Indianapolis Colts.
Shawn Carper
– Tech Ministry Lead

Shawn serves as the lead of the tech ministry, a role he has served in since 2015.   He and his team are responsible for the maintenance of computers as well as running the audio and live stream of the morning services on our YouTube channel. Shawn can be reached via email at av@gretnabc.com
In his free time, he enjoys tinkering with computers, playing video games, and spending time with his friends and family.
Christa Spry –  Custodian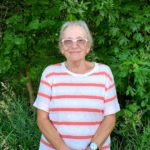 Christa is one of the unsung heroes of the body of GBC.  She joyfully serves Jesus by cleaning up after the rest of us.  She can be found almost daily arriving in her little blue car, hauling in all her supplies, and quietly cleaning while the church is busy around her.  She faithfully checks the event calendar weekly and makes sure to stick around at every event to shoo people out and clean up behind them.
Christa is a native of Germany and is happy to now be here in Gretna.
Roger Penke – Groundskeeper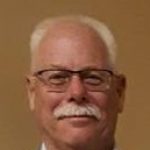 Roger is another one of our unsung, behind-the-scenes heroes.  He faithfully mows, fertilizes, and maintains our lawn, plants, and trees here at GBC.  On Sunday mornings he can be found liberally sharing hugs and encouragement with everyone that walks in the doors and worshipping with his whole heart during the morning service.
Roger lives in Springfield with his wife Beth, where he works part-time at Ace Hardware and full-time at snitching Beth's famous chocolate chip cookies.